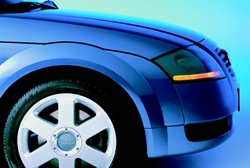 Bayer MaterialScience has started the construction of a new €35 million multi-purpose plant for the raw materials for polyurethane coating at Chempark Leverkusen in Germany.

Hexamethylene diisocyanate (HDI) and isophorone diisocyanate (IPDI) are used primarily for the production of environmentally friendly automotive and industrial coatings for a wide range of products, including many durable nonwovens.

Growing concern about the environment and the challenges concering VOC legislation in many countries have resulted in a trend to the replacement of many solvent-based systems by water-based or high solid systems, Bayer says.

The company offers a large range of environmentally friendly water-based dispersions for almost all coating applications and notes that their quality and robustness is increasing steadily, to that extent that performance has grown to be as important a growth driver as the environmental aspect. The properties of water-based coatings are now comparable or even better than solvent-based systems in terms of chemical, mechanical and optical stability, it is claimed.

The new Leverkusen plant is scheduled to come on stream in Autumn 2013.

"Our company develops sustainable solutions as answers to global megatrends," said Bayer CEO Dr Marijn Dekkers. "One example is increasing mobility around the world, resulting in rising demand for high-performance automotive coatings. The new plant is just one element of our investment planning. We intend to invest at least €700 million in capital expenditures in Germany over the next three years."