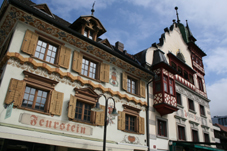 The green chemistry market is already worth $10 billion in 2011, but will grow to a value of at least $100 billion by 2020, according to the American Green Chemistry Institute.
New products based on renewable polymers offer a solution to many of today's current issues and the Western world has a moral obligation to pursue their development.
This was the view expressed by Robert Peoples of the institute at the 50th Dornbirn Man-Made Fibers (MFC) held last week in Austria.
Log in or subscribe to see this content