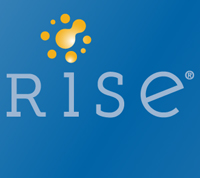 Nominations are now being welcomed for INDA's fifth RISE Durable Product Award which aims to identify the most innovative new durable nonwoven product or technology.

The award will be presented at the Research, Innovation & Science for Engineered Fabrics (RISE) conference in New Orleans, to be held 25-28 January 2016.

The RISE Durable Product Award is given to a durable nonwoven product chosen for its innovative use of nonwoven fabric, and/or technology that is commercially sold and used in the consumer or industrial marketplace.

"RISE is designed for technology scouts focused on new developments that are beyond the research phase and have the potential to be integrated rapidly into an attendee's commercial products. We focus on the 'D' side of R&D," said Dave Rousse, INDA president.
The 2015 award went to a collaboration between Fitesa, Braskem and NatureWorks for Fitesa 100 Percent Biobased Spunbond, made entirely from plant-based materials for the hygiene and personal care markets.
INDA will consider raw materials, roll goods, converting, packaging, active ingredients, binders, additives and end products for nominations. Products should exhibit one of more of the following characteristics: creativity, novelty of approach, uniqueness and technical sophistication. The submission deadline is 30 October.
Finalists will present their innovations to attendees at RISE who will select the winner, announced on 28 January.
The Research, Innovation & Science for Engineered Fabrics (RISE) conference will be held 25-28 January 2016, at Le Meridien Hotel, New Orleans.
Nominations for the award are being accepted online at: www.inda.org/events/rise16