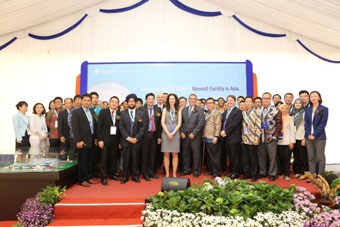 H.B. Fuller has broken ground on its future manufacturing facility in Surabaya, Indonesia.
This investment will strengthen the company's network in the Asia Pacific region and complement the products and technical service offered today by the company's manufacturing facilities in China, the Philippines, Malaysia and Australia.
The company anticipates that the production of hot melt and water-based adhesives for a range of industries including hygiene and filtration will begin at the site in the second quarter of 2016.
This increased capacity will enable the company to consistently meet the requirements of local customers and grow significantly in Southeast Asia, particularly Indonesia.