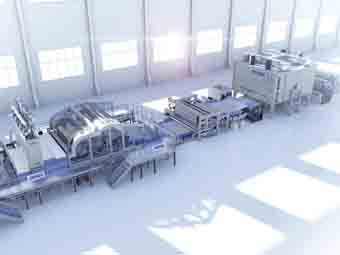 Having only announced the sale of a complete wetlace line to Dalian Ruiguang Nonwoven Group at the beginning of this month, Andritz Nonwoven has achieved further success in China.

During last week's INDEX 14 in Geneva, the company secured an order to supply a new spunlace line to DDN Beijing Dongfang Dayuan.

This latest line will produce wipes from viscose/PES in weights of 30-80 gsm and is scheduled to start up in the second quarter of 2015.

DDN is one of the leading Chinese nonwovens producers and has had two Andritz lines in operation for a number of years now.

The new neXline spunlace line will have an annual capacity of 8,000 tons and be equipped with an eXcelle VarioWeb card with three doffers, a Jetlace Essentiel hydroentanglement unit and a Perfodry Avantage through-air dryer.