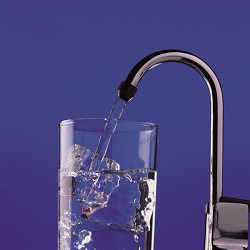 3M Purification is the first company to achieve certifications for its water filtration products under the new WQA Product Sustainability standards.

The company was on a task force of leading industry manufacturers and suppliers which assisted the Water Quality Association (WQA) in developing a new suite of sustainability standards for drinking water treatment products.

Following a successful third party inspection, six 3M Aqua-Pure and Water Factory Systems water filtration products are now certified under these important new standards.

The WQA set out to provide meaningful sustainability information about water filtration products.

For an activated carbon water filtration product to carry the WQA Sustainability Certification label, the product must first be certified to the appropriate safety/performance standard. Also, the manufacturer must meet two new WQA Sustainability standards. The first, WQA S-801, is a Sustainable Management standard that examines corporate governance factors. The second, WQA S-803, is a Product Sustainability standard for activated carbon water filtration systems. This standard encompasses cradle-to-grave attributes of a product, including raw material sourcing, manufacturing and assembly, packaging and end-of-life management.

"As the first company to receive WQA Sustainability certification, 3M has proven itself to be a leader in environmental responsibility," said Dave Haataja, CEO of WQA. "This certification distinguishes 3M as a conscientious corporate citizen. Committing to environmental sustainability is the right thing to do, and consumers will respond positively."