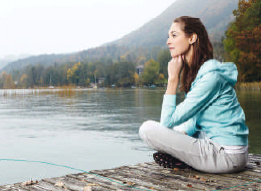 Sustainability is now influencing purchasing decisions along the entire supply chain, says Lenzing, which in 2012 achieved sales of €2.09 billion and produced some 810,000 tons of fibre made from wood, as the ultimate renewable raw material.

At the forthcoming IDEA13 show in Miami, the focus of the company will be on the Hygiene sector, with the botanic origin of Lenzing fibres particularly suited to sensitive applications with direct skin contact.

"Our objective is to optimise the interaction between functionality and sustainability so that consumers can use disposable products with a clear conscience," says Wolfgang Plasser, vice president of Lenzing's Nonwoven Fibers business unit. "Our new
Tencel Biosoft is the ideal fibre to enable us to establish a foothold in the market for hygiene applications. For the first time in Miami we will present prototypes of women's sanitary pads and panty liners with 100% Biosoft top sheets."

Extensive demands are placed on the top layer of women's hygiene products. Liquids should be quickly absorbed, with minimal release to the skin in order to ensure a comfortable and dry feeling when using these products. Biosoft exceeds these demands by creating a botanic added value. Transforming the renewable raw material wood into an environmentally compatible end product.

"Consumers are becoming increasingly environmentally conscious, but hardly anyone is willing to do without comfort and convenience," says the company's global marketing director Elisabeth Stanger. "Lenzing fibres as a raw material enable consumers to choose products which combine performance, comfort and ecological responsibility from the very beginning. For three days, IDEA will serve as the central focal point and meeting place for the entire nonwovens supply chain and in Miami we will meet all our direct and indirect customers along the value chain. This will allow us to familiarise ourselves even more with customer requirements, and to demonstrate tailored solutions."

See Lenzing at IDEA, stand 1801.