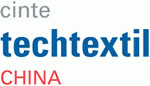 A reduction in seam loss is just one of the benefits provided by the new Andritz Küsters teXcal Trike calender, designed specifically for the production of delicate technical textiles with very high density.

This will be showcased at the forthcoming CINTE Techtextil show in Shanghai from October 22-24, when the company will present its expertise in complete lines for China's escalating nonwovens and technical textile industries.

The teXcal Trike calender has an S-Roll, an Xpro Roll and a heated steel roll in a triangular roll arrangement which allows extremely flexible production by employing either one or both nips.

Each nip is individually adjustable without influencing the other's deflection characteristics. The proven deflection control of the S-Roll is combined with additional zone control in the Xpro Roll. Fields of application include sailcloth, woven, monofilament/multifilament fabrics, filters and parachute silk. In order to optimise material properties, the teXcal Trike achieves absolute flatness, air permeability and defined thickness profiles.

Perfojet will also present its new Jetlace Evolution machine designed for technical fibres and durable products such as automotive or filtration substrates. The Jetlace offers efficiency over a wide range either for high capacity or for bonding power dedicated to industrial applications. This machine is designed to be integrated ideally after the carding and crosslappers of sister company Andritz Asselin-Thibeau.

In other news from Andritz, Precot Meridian, based in Coimbatore, is the latest Indian manufacturer of conventional textiles to move into nonwovens production.

The company has ordered a complete energy-efficient Andritz Perfojet Jetlace line for the production of spunlace fabrics for the hygiene and medical industries, along with a unit for the production of customised fabrics with patterns and logos. It is also installing a high-efficiency filtration system designed for specialised fibres and fibre recycling equipment.

Total Indian nonwovens consumption in 2011 was 250,000 tons and production around 186,000 tons.

There are few major players established as yet, and 78% of all consumption goes into industrial end-uses – India's consumer disposables consumption was just 53,000 tons in 2011.
Growth, however, is likely to be over 20% in the coming years.