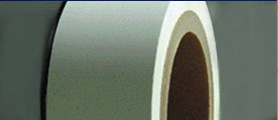 Ahlstrom is to invest in Porous Power Technologies, a Colorado, US-based company developing technology for lithium-ion battery separators.
Together, the two companies will offer a new generation of separator solutions for safer batteries and capacitors in electric-drive vehicles, e-bikes, portable electronics and utility-grade storage products.
Porous Power's current separator products are already being evaluated by battery manufacturers around the world. The products for electric vehicles will be commercially available in larger volume at a later stage.
Battery separators, which keep the positive and negative electrodes (anode and cathode) from touching each other and short-circuiting, are vitally important in the performance and safety of electric vehicles. Ahlstrom has been developing lightweight nonwoven materials for lithium-ion membrane separators since 2008 and has worked closely with Porous Power for several years.
Ahlstrom will subscribe for approximately 49% of the shares in Porous Power while the remaining 51% of the shares will be held by the current owners. Ahlstrom has an option to acquire the remaining shares at a later stage.
According to industry analysts, the overall market for lithium-ion battery separators is expected to grow to US$2.5 billion in 2020, mainly driven by the demand for electric vehicles.
"We are seeking growth opportunities in unique products, both in our existing businesses as well as in new technologies," said Jan Lång, Ahlstrom's president and CEO. "Porous Power's membrane technology has high potential and is a good fit with our technology base. Ahlstrom will use its extensive know-how and experience in the automotive industry to respond to the market needs in the fast-evolving electric vehicle business."