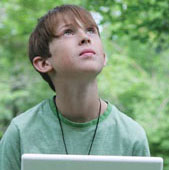 Kimberly-Clark is the first US company to offer branded consumer tissue products that meet the rigorous sustainable sourcing requirements of the Forest Stewardship Council (FSC).

The company's Kleenex facial tissue and Scott Naturals products sold in North America now include fibre sourced from suppliers who have been independently certified to follow the highest standards in forestry management while also protecting high conservation-value forests and habitat.

Consumers can now identify FSC-certified Kleenex and Scott brand products by the FSC label on every package.

"This is a major milestone in K-C's sustainability journey and a significant step forward in the consumer adoption of FSC-certified fibre for bathroom tissue, facial tissue and paper towels," said Suhas Apte, vice president of global sustainability. "K-C's commitment to FSC certification will grow the demand for sustainably sourced fibre and will encourage more suppliers to practice responsible forest management."

Forest Stewardship Council certification is a market-based, non-regulatory forest conservation system that is recognised globally for having the highest social and environmental standards in forestry. The programme uses third-party experts to verify forest management practices and track materials as they leave the forest and become products downstream. Any FSC labeled product can be traced back through the chain of custody to a certified source.

"Kimberly-Clark's decision to adopt FSC certification for all Kleenex and Scott Naturals brand products is a major leap forward for the health of the world's forests," said Corey Brinkema, president of the FSC's US national office. "Kimberly-Clark's leadership is setting the pace for the industry, and we hope other personal care manufacturers will soon follow suit."