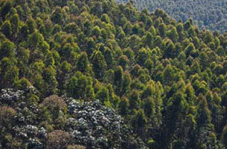 Ahlstrom has become a member of the World Business Council for Sustainable Development (WBCSD).

As a member of its Sustainable Forest Products Industry (SFPI) work programme the company will further develop its expertise in expanding sustainable forest-based solutions and also help develop new policy frameworks responsive to business needs.

"Last year, 82 % of Ahlstrom's fibre raw material came from renewable sources," said Anna Maija Wessman, Ahlstrom's vice president responsible for sustainability. "Going forward, we aim to further increase our renewable and responsible sourcing."

Sustainability forms a key pillar of the Helsinki, Finland-based company's business activities and centres around environmental, social and economic responsibility within its global operations.

"Corporate responsibility has been an integral part of Ahlstrom's business and way of thinking already for 160 years and I am delighted that they have decided to join the WBCSD," said the organisation's president Björn Stigson. "The company's clear commitment to sustainable development is impressive – they take care of integrating sustainable practices into product development from cradle to gate, and across all aspects of their business operations. Ahlstrom brings a valuable wealth of expertise and knowledge to our organisation."