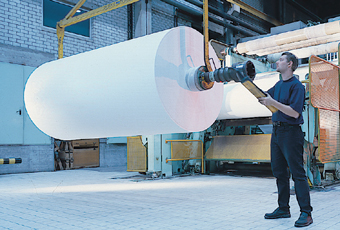 Glatfelter shipped 37,849 tons of wetlaid nonwovens and 23,642 tons of airlaid materials in the fourth quarter of 2014.
Sales for Composite Fibers, the company's wetlaid business, declined by $2.7 million, or 1.8%, to $147.7 million, because the benefits of higher shipping volumes – arising primarily from the contribution of Spezialpapierfabrik Oberschmitten (SPO), acquired in October 2014 – failed to compensate for $8.9 million of unfavourable currency translation and $3.6 million from lower selling prices. Operating income was also affected by the $2.9 million impact of machine downtime to reduce inventory levels.
The Advanced Airlaid Materials business achieved sales of $65.4 million, again a slight fall on the same period of 2013 and down to unfavourable currency translation, despite higher selling prices.
Log in or subscribe to see this content