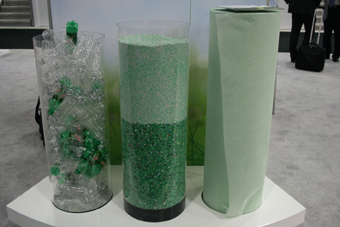 SCS Global Services has certified the recycled content claims of Lutradur products manufactured by Freudenberg Spunweb Company.
Three specific styles of polyester spunlaid products made from recycled PET and marketed under the Lutradur brand were certified:
• Lutradur Type 94: Minimum 82% pre-consumer.
• Lutradur Type 62 and 63: Minimum of 89% recycled (with at least 9% post-consumer recycled content and the balance 80% pre-consumer).
Lutradur spunlaids have many industrial applications, including construction substrates, landscaping materials, residential and commercial wallpaper, carpet backings, automotive floor mats and carpeting, and specialized filtration devices.
Log in or subscribe to see this content