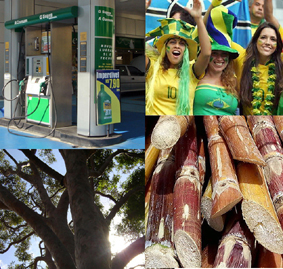 ABINT – the 'Associação Brasileira das Indústrias de Nãotecidos' and international nonwovens association EDANA have announced an extension of their collaboration into new areas including product stewardship and sustainability.

In 2005, EDANA's technical and education director Jean-Michel Anspach first delivered the Nonwovens Training Courses in Portuguese for ABINT members and other interested Brazilian industry executives, and has returned on several occasions.

During the 4th edition of the NT&TT SHOW in 2011 (International Nonwovens and Technical Textiles Trade Fair) – the largest Brazilian and only Latin American exhibition dedicated to the segment – successfully held in São Paulo, ABINT Directors and EDANA Staff met to discuss their common objectives in support of the nonwovens industry and its whole supply chain.

From this and other discussions, the associations identified a priority area of future cooperation, beginning with a one-day workshop in São Paulo on November 19, 2013, 'Product Stewardship and Sustainability in the Nonwovens Industry'.

EDANA has more than 20 years of experience in addressing product stewardship for all aspects of product safety and regulatory compliance throughout the supply chain and sustainability – in particular for environmental impact assessments and LCAs – for nonwoven-based products in Europe and increasingly other areas of the world such as the Middle East and North African (MENA) region.

It has successfully organised Supply Chain Workshops for its members, as well as the annual and highly-acclaimed Outlook Personal Care Conference in both Europe and Asia.

ABINT, also very active in the area of voluntary test methods and standardisation, is very keen on extending services to its members in the area of environmental and social aspects of sustainability, including environmental evaluation methods such as life cycle assessments, and the waste management of nonwovens and converted goods.

"We are convinced that the fast-growing nonwovens markets in Brazil will increasingly require answers to sustainability and product stewardship questions, and in this globalized economy and environmentally-aware society it is essential that a harmonised approach and responsible care be taken by industry stakeholders," SAID Jorge Saito, secretary general of ABINT, and Pierre Wiertz, general manager of EDANA in a statement.