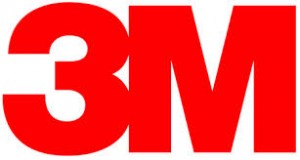 With the breaking up of Polypore International announced in February this year, 3M has added microporous membrane capability that is highly complementary to a range of valuable medical products within its core nonwoven-based filtration platform.

3M acquired the Separations Media business of Polypore, which is headquartered in Charlotte, North Carolina, for approximately $1 billion, prior to the merging of the remainder of the business into Japan's Asahi Kasei.

Polypore's Separations Media business had sales of $208.4 million last year, an increase of $14.3 million on 2013. Operating income was $60.8 million, up $6.7 million on the previous year and representing 29.2% of sales.

Polypore filtration membranes and modules are employed in healthcare and high-performance filtration and speciality applications.
For healthcare applications, the company produces membranes used in blood filtration for hemodialysis, blood oxygenation and plasmapheresis. The growth in demand for hemodialysis membranes is being driven by the increasing worldwide population of end-stage renal disease patients. The conversion to single-use dialyzers and increasing treatment frequency is expected to result in additional dialyzer market growth and Polypore is the leading independent supplier of synthetic membranes to dialyzer manufacturers.
As a component of heart-lung machines, blood oxygenators temporarily replace the functions of the lungs during on-pump open-heart surgery. The oxygenator contains highly specialized membranes which remove carbon dioxide from the blood while oxygen is diffused into the blood.
Polypore Oxyplus membranes, which are made of polymethylpentene, are increasingly used in intensive care applications to serve as an artificial lung for patients with severe lung trauma or lung failure following sepsis, multi-organ failure, or infectious diseases.
The company also supplies polypropylene and polyethersulfone membranes for the plasmapheresis market. In plasmapheresis, plasma is separated from the blood and either retained for the production of therapeutic proteins or filtered and returned to the blood as a treatment for various autoimmune disorders.
Polypore's remaining businesses which this year are becoming part of Asahi Kasei, consist of Electronics and EDVs, with 2014 sales of $126.8 million and Transportation and Industrial, with sales of $323.2 million.
Both have a focus on energy storage – Polypore membrane separators are a critical functional component in both lithium batteries, which are primarily used in consumer electronics and EDV (electric drive vehicle) applications, and lead-acid batteries, which are employed globally in transportation and industrial applications.