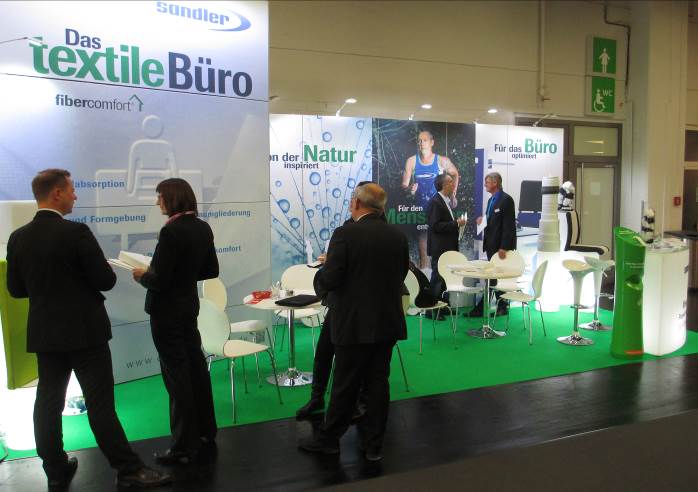 Sandler showcased a range of nonwoven products at the recent Orgatec exhibition for office design and furnishing held in Cologne, Germany.

The company's nonwoven panels are ideal for dampening in noisy workplaces, as back walls to office cabinets, suspended ceilings or partition walls. They are also an ideal solution for frameless partition walls which are currently all the rage.

The company is constantly working to improve the sound insulating properties of its acoustic nonwovens. Printing and embossing motifs provide sophisticated design elements and the materials are equally effective in industrial environments.
In office chairs, meanwhile, nonwovens can be employed as upholstery layers directly under cover fabrics to provide for long-lasting seating comfort. Their high recovery rate ensures they retain their shape and being air permeable they also contribute to an optimal micro-climate. Polyester nonwovens in general, are increasingly establishing themselves as an alternative to foam in office furnishing, Sandler reports.