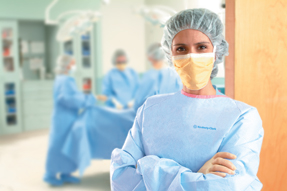 Kimberly-Clark expects to complete the spin-off of its Health Care business by October this year.
This will create a stand-alone, publicly traded health care company named Halyard Health with approximately $1.7 billion in annual net sales and leading market positions in both surgical and infection prevention products and medical devices.
K-C reports flat sales of $10.6 billion for the first six months of 2014 and year-to-date operating profit was just under $1.6 billion.
It is also currently aborbing the restructuring costs following its decison to exit the diaper market in Europe, with the exception of in Italy market, and to divest or exit of some lower-margin businesses in primarily in the consumer tissue segment. The pre-tax cost of this has been $392 million to date.