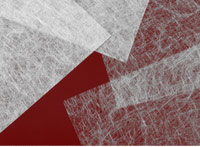 Low & Bonar is to invest £26 million in a new Colback nonwovens manufacturing plant in China.

To be located at Changzhou, in the Yangtze River Delta near Shanghai, it will supply materials the fast growing carpet tile backing and automotive markets in Asia.
In the flooring industry, Colback is widely used as a primary backing in carpet tiles, high-grade patterned wall to wall carpeting and walk-off mats. Its dimensional and thermal stability prevents carpets from bowing and skewing during processing and makes installation, especially pattern repeat, easier.
The set-up of the new factory, which is to be built on a well-established industrial park, will be project managed by an experienced in-house team. Production is expected to commence in 2016 and sales and technical support will be provided by the recently-formed team located in Shanghai.
"Our decision to invest in a new factory in China to support the fast growing Asian markets is consistent with the group's strategy and will consolidate our position as a global leader in the carpet tile backing and automotive markets," said CEO Steve Good. "The investment is an exciting opportunity to capitalise on our unique technology throughout Asia and to follow and support our strategic US customers moving into the region. The new factory will provide a strong platform for further growth."