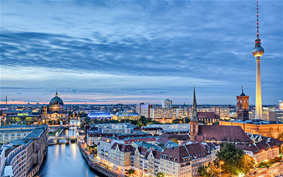 Berlin will be the location of EDANA's sixth Filtrex Europe filter media conference from October 1-2 2014.
The event has become a leading platform for the filtration industry and the programme will feature a mix of technical and market-related papers on nonwovens in all type of filter media applications, with a focus on oil, cabin air, industrial air, engine intake air,and fuel filtration, in addition to air pollution control and indoor air quality.
"There is an ever-increasing awareness of the need to control our immediate environment, be it at home, in the workplace or while travelling," says EDANA general manager Pierre Wiertz. "This means that filters – especially those made with nonwoven components – are playing an increasingly important role in everyday life."
Filtrex also includes an exhibition providing producers, converters of filter media and equipment suppliers with the opportunity to display their products and keep customers and potential clients up-to-date with their products and services.