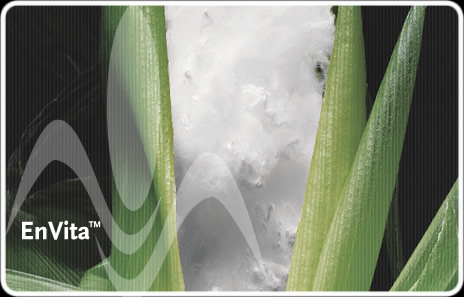 NatureWorks and Joma Wool are two key partners for Vita Nonwovens, based in High Point, North Carolina, which has just successfully completed a management buy-out from Vitafoam, a division of the UK's Vita Group.

In its pursuit of sustainable products, Vita employs PLA Ingeo fibre in many of its products, including its Envita high loft nonwovens and VitaSafe FR, in combination with natural viscose fibre made from dissolving wood pulp. Joma Wool is an exporter of greasy, scoured wool which Vita employs in a range of its natural fibre products.

Having partnered with a number of Charlotte-based private equity firms for the buy-out, Vita's management will now actively seek new markets for such materials in bedding, furniture, hygiene, automotive, filtration and building applications.

"Customers will experience a seamless transition," promised Kevin Womble, executive VP of sales and marketing. "We have built a solid foundation and forged strong partnerships over the years which are critical for our future. We want to enhance our customers' experience and continue to find ways to bring value in support of their initiatives. Our new structure will allow us to achieve these objectives with an entrepreneurial flair."