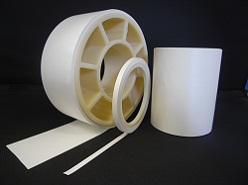 Teijin Techno Products reports the development of the world's first mass-producible aramid nanofibres offering reliable heat and oxidation resistance along with high quality.

The nanofibres are of uniform size with diameters of just several hundred nanometres and based on Teijin's proprietary Teijinconex heat-resistant meta-aramid.

They will be marketed as nonwovens for separators in lithium ion batteries (LIBs) with commercial production targeted for 2014.

Until now, aramid nanofibres have only been produced in laboratories, so this first commercially-viable product represents a significant step forward.
Log in or subscribe to see this content