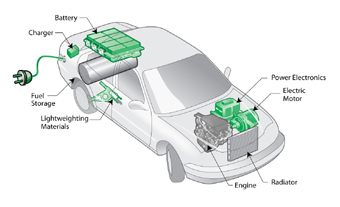 The battery module market for electric and hybrid vehicles is expected to grow from around $5 billion in 2010 to $47 billion in 2020, representing a compound annual growth rate of 25% over 10 years and suggesting a major opportunity for nonwovens suppliers.

Typical hybrid vehicles contain between 50 and 70 batteries, plug-in electric vehicles with range-extending motors have 80 to more than 200 batteries, and fully electric vehicles carry 150 or more. Within each battery, the separator is a sheet positioned between the two electrodes. It functions as a barrier that prevents the electrodes from touching and shorting while letting lithium ions pass back and forth to allow the charge and discharge of the battery.

Leading nonwovens companies including DuPont and Freudenberg have been ramping up capacities for advanced nonwoven separators in anticipaton of a surge in demand.
Log in or subscribe to see this content