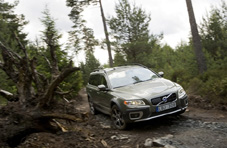 The relationship between German manufacturer of automotive components Borgers and Volvo dates back to the early 1990s, but during 2011 a bigger contract than ever before has been secured for the supply of luggage compartments for a number of upcoming Volvo models.

The Borgers LowMass range features products that are not only completely, or for the greater part, recyclable, but also consist of up to 90% recycled materials to start with – such as shredded cotton or PET bottle fibres.

Nonwovens are the basis for all Borgers products, manufactured from both natural fibres such as cotton, jute and kenaf and synthetics, mostly from recycled raw materials.
Log in or subscribe to see this content