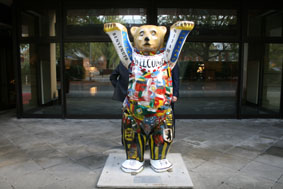 It's notable that in Berlin – the location of the 2014 EDANA Filtrex conference on nonwoven filter media which took place on October 1st and 2nd – traffic is now extremely light for a city with 3.5 million inhabitants and a steady stream of visitors passing through it.

In his keynote address at the conference, Philip G. Gott, of leading US analyst IHS Automotive, provided a few answers as to why this is the case and why the continued growth of the car market worldwide is no longer something that can be taken for granted.

Congestion, he said, now costs cities billions each year. It impedes the efficient movement of goods and manufacturing fails as a result, with employers moving out.
Log in or subscribe to see this content