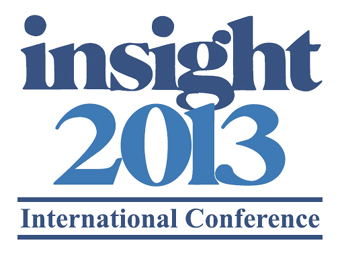 At the very first INSIGHT Conference, Henning Skov Jensen of ES Fibervisions detailed the early efforts then being made to commercialise the short fibre airlaid nonwovens process.

Thirty-five years later at this year's event – taking place from October 13-17 at the Vinoy Renaissance in St. Petersburg, Florida, USA – he will revisit those early achievements and chart the evolution of what is now one of the most vital and productive sectors of the industry.

Almost every aspect of nonwovens production is being covered in what is a very full programmme at INSIGHT 13 – from raw materials through to converted products.

One notable theme will be the emergence of alternative raw materials as the basis for new products.

In this respect, Steve Chester of Fitesa will outline how environmental awareness and increased emphasis on sustainability have become major drivers for developments in bioplastics and provide details of new 100% bio-based nonwovens from this spunmelt major.

Robina Hogan of Omni Tech International, meanwhile, will provide details of how polymers utilising soy chemistry have been developed for thermoplastic extrusion. The resulting fibres can be used for textiles and nonwovens applications and blends have also been electrospun to create nanofibres for medical applications.

Robert Green and Eamonn Tighe of NatureWorks will also share details of the latest new Ingeo products for nonwovens, which are becoming increasingly competitive with currently used non-renewable polymers.

Still on this theme, Sustainable Nonwovens editor Adrian Wilson will present a paper entitled 'How the Consumer Hygiene Giants Will Have 100% Renewable Diapers Within 20 Years'.

"Procter & Gamble has said it will eventually make 100% of its products from renewable resources, and similar aims have been expressed by other major companies," he says. "How could this be achieved with a multi-material and highly complex product such as a diaper? There are many developments currently underway which suggest it may not be as difficult as would immediately be assumed. And perhaps more importantly, there is the will to make it happen from key influencers, aligned with a number of other favourable factors on a socio-political level."

Another interesting topic to be addressed by Joe Howard of Advanced Absorbent Technology is that of the development of products for private label.

"Many suppliers and manufacturers – branded and private label alike – believe that a retailer's store brand is only effective when it 'copies' the national brand with much lower pricing, but nothing could be further from the truth," he says. "Private label manufacturers must consider the specific needs of each market and the competitive landscape to optimise their strategy and positioning to the retailer and consumer, just like a national brand. This will lead to greater profits and a defensible position without the need to drop prices at the first sign of a competitive threat."