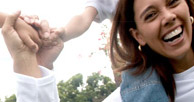 Having already ploughed US$887 million into its absorbent hygiene products business since 2011, Montreal-headquartered Domtar is now to acquire Laboratorios Indas, a leading branded incontinence products manufacturer and marketer in Spain.

Domtar acquired the US business of the well-known Attends Healthcare brand in 2011, followed by its European operations in 2012. It also acquired the US absorbent materials company EAM in 2012 and earlier this year bought leading private label manufacturer Associated Hygienic Products (AHP), which is expected to open up new opportunities for Attends to build a strong private label incontinence products business.

Domtar will now acquire all outstanding capital stock of privately-held Indas for €285 million and the business is expected to have approximately €140 million of debt, net of cash, at closing. The net debt will be reduced by the collection of approximately €25 million of past due accounts receivable before year-end or early 2014, resulting in an enterprise value of €400 million. The majority of the debt will be repaid by Domtar in connection with the closing of the transaction.

"The acquisition of Indas advances our transformation into a leader in personal care," said John D. Williams, president and CEO of Domtar. "With the addition of the new business, Domtar will become one of the leading adult incontinence products manufacturers in Europe, providing the critical mass upon which to build a pan-European business. As a result of this transaction, we are substantially closer to achieving our previously stated goal of generating at least $300 million of EBITDA from fibre-based consumer products by 2017."

With a primarily branded product offering, Indas has a leading market position across a number of adult incontinence segments in Spain including heavy incontinence and underpads as well as branded light incontinence. It also produces a wide range of absorbent-related hygienic and medical products. Indas distributes its products in three main channels – pharmacies, hospitals and retail. It operates a modern manufacturing facility located in Toledo, Spain, ideally situated to serve the Iberian Peninsula and to expand in Southern Europe. Indas, after giving effect to its acquisition of a business earlier in 2013, has estimated annual run rate sales of approximately €190 million and EBITDA of approximately €46 million.

"Indas is a leading marketer of adult incontinence care products in Spain with its IncoPack and Indasec line of products, and we are pleased to be adding these prominent brands to our portfolio," said senior vice-president of personal care at Domtar . "The combination of its best-in-class adult incontinence products business in Southern Europe our strong franchise in Northern Europe promises to deliver solid results."