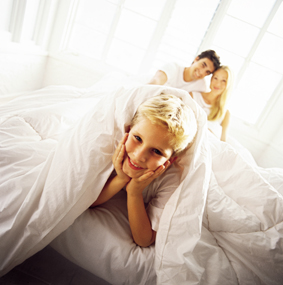 Freudenberg Nonwovens is to invest €5 million in boosting capacity of its Evolon microfilament materials to 3,000 tons annually at its plant in Colmar, France.

Work on the expansion has already commenced and will be completed by the end of October.

Evolon microfilament nonwovens are manufactured by a globally patented technology which combines the spinning of endless bicomponent filaments and splitting them by hydroentanglement. The microfilament materials are particularly soft, supple and light as well as being extremely durable. As a result, they are gaining share in markets such as high-tech cleaning cloths and automotive applications, in addition to in the medical sector and in anti-allergy bedding, which is especially popular in China and Taiwan. Evolon is also employed in headrests and travel blankets for Lufthansa planes.

The expanion will result in significantly greater flexibility, not just in terms of expanding capacity, but also in a greater range of product combinations which will be made made possible by separate hydroentanglement.

"Once the new production line is complete we will be able to combine various base materials and create completely new products in one step through hydroentanglement," said Dr Ulrich Jahn, plant manager at Colmar.

Freudenberg is also increasing its workforce at the site.
Evolon is made of neutral polymers and does not contain any bonding chemical. With Oeko-Tex 100 product class 1 classification, it is particularly suitable for sensitive babies' skin. The Evolon production process is also entirely solvent free and production has ISO 9001, ISO 14001 environmental certification and OHSAS 18001 certification for safety. Continuous efforts are made to minimizs the use of resources, and as a result the site in Colmar is ISO 50001 certified for its energy management system. The extension of the production line has taken the requirements of all these standards into full consideration.