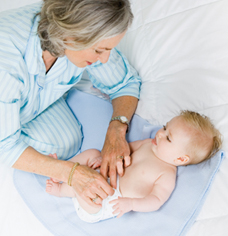 The latest new polyethylene resin from Dow Europe responds to a demand for increased softness and drape in meltblown hygiene and medical nonwovens, while allowing increased output and processing advantages.

DNDA1082 NT 7 is a new low density polyethylene (LLDPE) said by Dow to offer converters exceptionally high air permeability, resulting in higher breathability, while its coverage contributes to the product's integrity. Brand owners can also take advantage of its enhanced drape and cloth-like haptics.

"Particularly in the combination of spunbond and meltblown layers in SMS structures, this resin can serve as an adhesion layer when ASPUN fiber grade resins from Dow are used in mono or bicomponent spunbond layers and IT can also be used in combination with other polyolefin-based films and fabrics," said Peter Heydasch, Dow's EMEA marketing director for hygiene and medical.