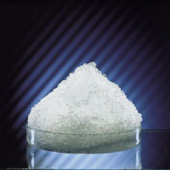 Superabsorbent polymers (SAPs) have been one of the keys to nonwoven disposable products becoming ever lighter and better performing over the last thirty years.

BASF, as a leader in the production of SAPs, is now strengthening its position in the field in emerging markets with new manufacturing plants in both Camaçari, Brazil, and Nanjing, China, – each with an annual capacity of 60,000 tons.

In South America, BASF's Camaçari, production is expected to start in late 2014.

In China, BASF-YPC – a 50-50 joint venture between BASF and Sinopec, will start construction of a new plant in mid-2012, again with commercial production planned for the beginning of 2014.